Welcome to MAJAWANA Furniture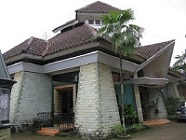 MAJAWANA Furniture was established in 1986 by Syaifudin Waspada.

Our products can be delivered in raw (unfinished) - knock down and also can be supplied in finished - upholstered. Our customer's satisfaction is our main purposed. So, we are always ready to make furniture with your own design or any other style you need. Event we still have thousands of designs which we have ever made for our customers.
Our main products made from finest mahogany wood, mindi wood, mango, sungkai and other wood as customer request. Read more...