About Us
MAJAWANA Furniture was established in 1986 by Syaifudin Waspada.
Majawana's products includes Cabinets, Chairs, Sofas, Tables, Beds, Fire Surrounds, Mirrors, Stands have been widely exported in many countries such as UK, USA, Canada, Australia, South Africa, Kuwait and Spain.
Our products can be delivered in raw (unfinished) - knock down and also can be supplied in finished - upholstered. Our customer's satisfaction is our main purposed. So, we are always ready to make furniture with your own design or any other style you need. Event we still have thousands of designs which we have ever made for our customers.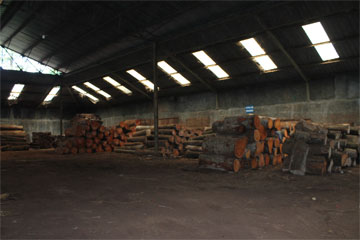 Our main products made from finest mahogany wood, mindi wood, mango, sungkai and other wood as customer request. Special order in any kind design can be made upon request. Majawana gives high flexibility to suits customer wants and needs.
These pieces of furniture will be surely guaranteed in good quality - kiln dried wood - beautiful carving, so we are confident that it will be very worthwhile financial investment.
Production
All pieces of furniture made from highly selected raw materials which as base of a high quality furniture. Then, the finest quality of product will be assured with an intense quality control and qualified hands. The processing time may vary depend on the product features. Our regular production time is 6 weeks for unfinished product (ITW) and 8 weeks for finish product (polished or painted).
Pricing
We offer our customers a competitive price, especially for Wholesaler and Retailer. For certain products, a further negotiation is also available.
Please ask one of our contact person.
Markets
Since the beginning, Majawana company only focus on exporting its products. The countries that we have been dealing with are UK, USA, Canada, Australia, South Africa, Kuwait and Spain. Due to our production capacity ability, we would like to encourage new customers, retailers, and wholesalers to build a strong relationship. We are happy to deal with any countries, any where as a genuine relationship.
Company Profile
Company Name : MAJAWANA Furniture
Owner : Syaifudin Waspada
Established : 22 November 1986
Land Area : ± 26,603 M2
Building Area : ± 19,000 M2
Production Capacity : ± 20 x 40'HC Containers/Month
Product Range : Bedroom, Dining, Living etc. Available in Finish (Polished, Painted, Gilding) or Unfinished (RAW)